Have you ever wondered? With improvement in medical field, we should have a longer and healthier life. But why cancer rate keeps climbing every year? And why childhood disease keeps increasing? And why you just can't heal your stubborn disease once and for all?
Today, you can no longer expect doctor to take full responsibility of all your health problems. Taking medicines only control your symptoms temporarily. And most people simply underestimate the side effects of medications.
So what's the solution? While taking medicines or health supplements, you must also control your diet, lifestyle and emotional health. Only in this way, you can really improve your health for long term.
How to control diet
Few years ago, a group of cancer specialists gave talk on cancer in Malaysia. One of them said, "If Malaysian still don't control their diet, one in three Malaysians will get cancer by year 2015. In USA, one in two peoples will get cancer."
Unfortunately, these specialists didn't say what food causes cancer. Why? Imagine if they say, "Drinking cow's milk increases the risk of getting breast cancer!" How would the milk producers react?
If they say, "Eating French fries increases cancer risk!" How would Mc Donalds react? How about burying them with tons of French fries? Now can you imagine the difficulty in educating people about unhealthy food?
Well, everyone wants to be the good guy. But Dr Lee chooses to be the bad guy. In Dr Lee newsletter, he'll reveal to you clearly what food to take less and most importantly, why. You may be taking these cancer-causing food everyday without realizing it.
How to improve your emotional health
Speaking of emotional health, who doesn't get angry sometimes? (Or maybe a little more often?) Who doesn't feel stress, jealous or hatred sometimes?
But do you know these negative emotions cause greater harm to your body than unhealthy food? It causes 70% of the health problems today. So how do you improve your emotional health?
It's easier said than done. However, Dr Lee has a special ability to inspire people with his stories. In Dr Lee newsletter, you'll see some of his inspiring stories to improve your emotional health.
How to improve your lifestyle
Who could possibly know the link between drinking ice water and uterus tumor? Who knows the negative effect of sleeping late to your hormone system? And why eating too full is the worst thing you can do to disrupt your whole body system?
All these plus many other medical facts you've never heard before will be revealed when you subscribe to Dr Lee Newsletter.
Why subscribe to Dr Lee Newsletter
Since Dr Lee is an Eastern-Western Medical Professor, you'll see his explanation on certain health topics from Eastern and Western medical point of view. Some health condition unexplained by Western medical theory can be easily explained with Traditional Chinese Medicine theory.
And don't worry about complicated medical facts. You can easily understand and absorb it after this information passes through Dr Lee's mouth.
What if you don't like it? Well, you can simply click on the unsubscribe link at the bottom of each newsletter. With that, you'll never receive any future email from us. And we'll never rent or sell your email address to anyone.
How to subscribe
To summarize, here's what you'll learn:
how to improve your emotional health with inspiring stories
how to improve your health with simple lifestyle changes
which food to avoid and which food to take more for health
Ready to begin your journey towards a better health? Fill in this form and click "Subscribe" button to subscribe to Dr Lee Newsletter. Fields in bold are required.


James Pang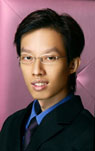 ©2012 Longheh.com. All Rights Reserved.